PROPERTY MANAGEMENT IS A LONG ESTABLISHED SERVICE THAT OUR
ORGANIZATION PROVIDES AT AN AFFORDABLE RATE
Our goal is to provide property owners with a reliable and trustworthy management service that frees the owner from the day-to-day management tasks and hassles. We have decades of experience and know-how to avoid major problems with commercial and residential investment properties. A very experienced, thorough, and diligent 24/7 management team minimizes all potential liability issues with investment ownership.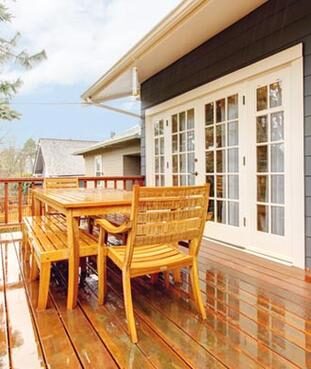 Honesty, transparency, and reliability are the foundation of The Johnson Group and Lantern Bay Realty's business philosophy. We are proud to have contributed to Lantern Bay Realty's "Business Of The Year" award by the Dana Point Chamber of Commerce in 2002.
Key Information & Services - Product and Company Visibility: 45 years of successful business practice in all types of markets has produced thousands of multigenerational relationships loyal to Lantern Bay Realty literally. These "clients" have been cataloged and communicated routinely, resulting in a true "repeat and referral base." In addition to networking with past clients, we have a continuous internet presence with dozens of online marketing sites, active Facebook accounts, and Social Farming in multiple organizations and interest groups. Additionally, we have the best office location in Dana Point, providing significant traffic walking.
Tenant Screening: Implementing thorough screening processes on all applicants has kept our eviction rate near non-existent. Meticulous vetting upfront is the key to our success in this area. Typically, our standard is a 680 tri-bureau average score, and compensating factors can potentially move that rule. We check every item on every application and run National Eviction and Criminal Reports on each applicant as appropriate. Details such as verifying employment, income, previous rental history, references, etc., are routine.
It is important to note that we have all the proper tools and experience to bring those situations to a quick and effective resolution in the rare case involving tenant misconduct.
Management: All principals at Lantern Bay Realty are hands-on and available to all tenants and owners 24/7. Joe Lovullo, the founder of Lantern Bay Realty, started this business after honorably serving our country and retiring from the Marine Corps. Joe was involved in the Korean War and did two tours in Viet Nam before retiring 45 years ago as a highly decorated Colonel. Mike Lovullo, Joe's son, is the President/Broker of Lantern Bay Realty. Mike has been one of the tops producing agents in Southern California, estimated to be in the top 2% in our region. Mike's range of knowledge in sales, marketing, and problem-solving is second to none.
Tim Johnson joined the company in 1990 after a very successful 25-year career as General Sales Manager, Director of Sales and Marketing, and Vice President of Sales and Marketing for several of the nation's top new home builders (William Lyon Homes, Pulte Home Corp., and Standard Pacific Homes). Tim is Vice President of Lantern Bay Realty and oversees many of the company's day-to-day operations.
Maintenance: We have developed and maintained a preferred list of vendors, most of which we have been using for many years. All are bonded and insured and give us fantastic service from Landscape Maintenance to 24/7 plumbing service, Electrical, general maintenance, Janitorial, and beyond. Service quality, reasonable pricing, and timely response are key to good service.
Accounting: Our accounting department provides owners with monthly and year-end financial statements. Confidentially and organized files are stored under lock and key to keep things organized and secure. All bills are paid on receipt, and all work-related invoices are provided routinely or on request. Our bookkeepers are always available to answer any questions you may have and are experts at their jobs.